Marcia Ball and Tinsley Ellis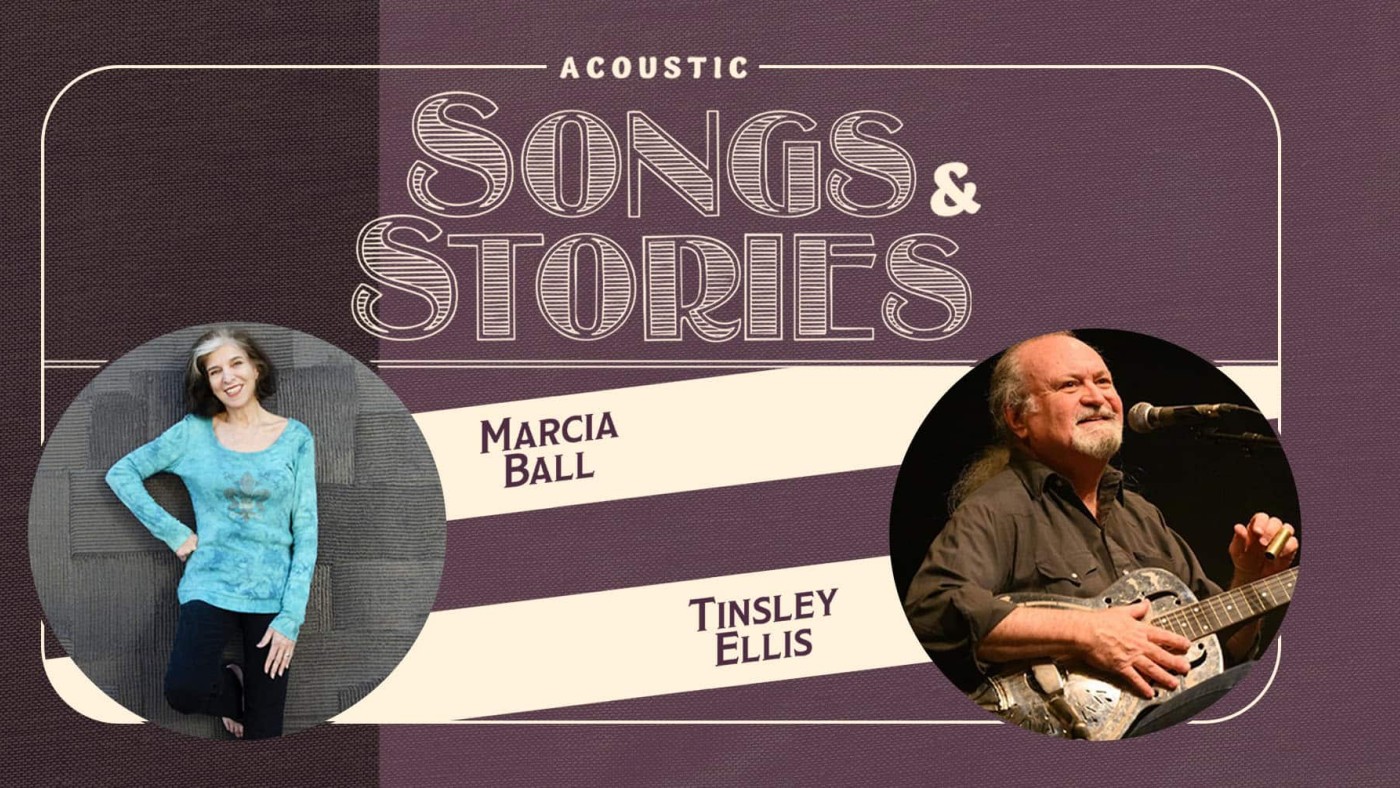 Upgrade your ticket and add the special pre-show beer garden!
---
Tinsley Ellis and Marcia Ball are excited to present an intimate evening of their music and memories called Acoustic Songs and Stories. They will each play a set of their own songs. 
Tinsley, an elder statesman of the Blues world, will perform many of his most popular songs from his twenty albums, plus some delta blues and classics on his National Steel and Martin acoustic guitars. 
Marcia, a five-time Grammy nominee, will play the piano and sing her often raucous and sometimes touching original songs full of the characters and places that shaped her. 
They will weave the music together with stories from their years on stage and on the road.  Finally, they will come together as a duo to close the night playing songs together and swapping tales of their travels and travails. 
---
"Incendiary...Scalding guitar and banshee solos. Ellis mixes soul and fire." –Premier Guitar
"Rugged, burning and riveting...Tinsley Ellis is a powerful and commanding presence, both on guitar and as a gruff, full-throated vocalist. He's the hardest-working man in blues-rock...It's impossible to not enjoy the ride." –Blues Music Magazine
"A welcome ray of sunshine…Ball is a killer pianist, a great singer and songwriter. Potent blues, sweet zydeco, soulful, fast and furious Texas boogie…heartfelt, powerful and righteous" – Billboard
"Rollicking, playful, good-time blues and intimate, reflective balladry…her songs ring with emotional depth" – Rolling Stone
---
Dominican University Performing Arts Center acknowledges support from the Illinois Arts Council Agency and is partially funded by the Oak Park Area Arts Council, in partnership with the Village of Oak Park, the Illinois Arts Council Agency and the National Endowment for the Arts.