Actor, Playwright Sandra Delgado to Join Dominican as 2022 Lund-Gill Chair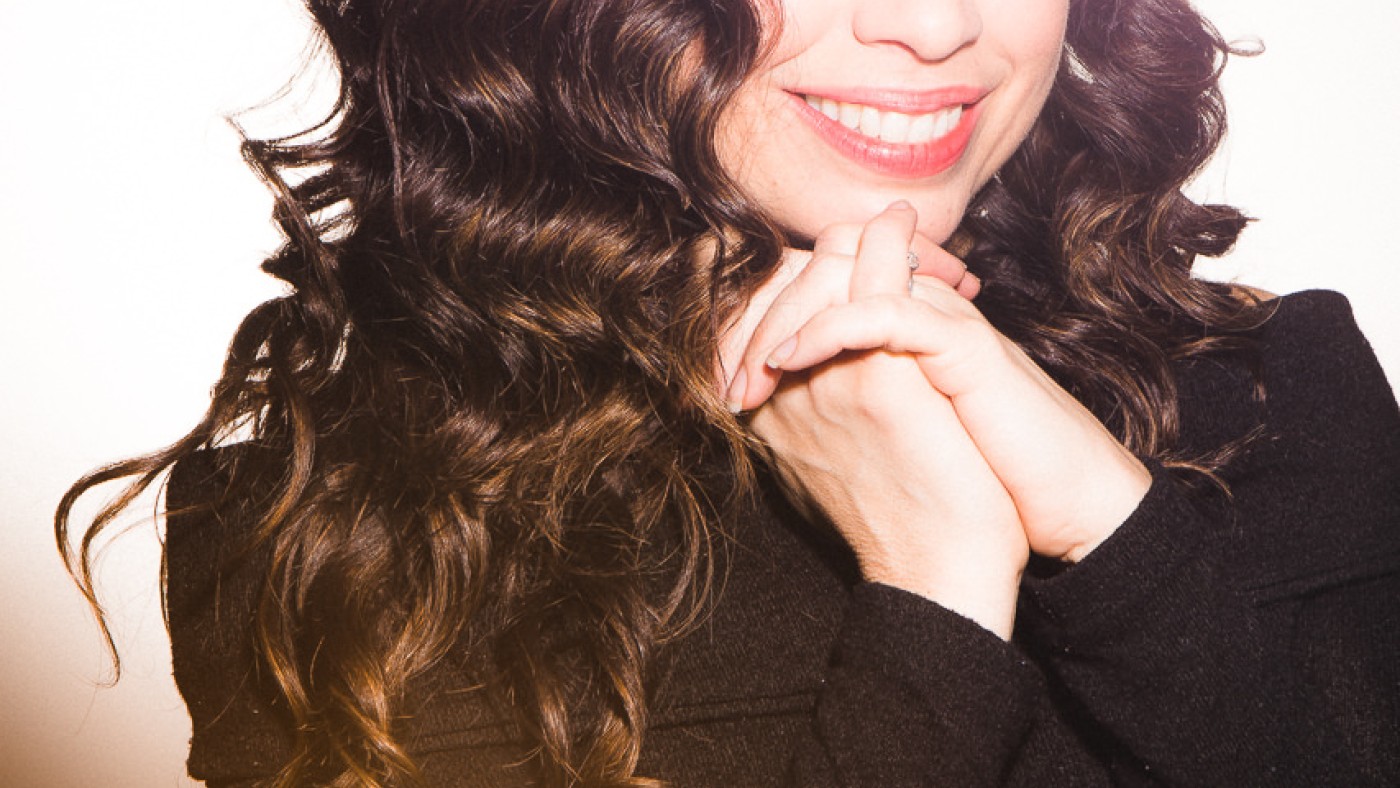 Award-winning actor, playwright and producer Sandra Delgado is bringing her unique mix of storytelling and live performance to Dominican University this fall.
Delgado, a Chicago native, has been selected as Lund-Gill Chair of the Rosary College of Arts and Sciences for the fall 2022 semester and will teach an English Department course in Writing, Performance and Social Change.
As a Colombian-American playwright who delves into the history of marginalized groups in Chicago, Delgado said she plans to "immerse" her students in different storytelling forms with a focus on social justice themes. Students will create their own personal stories and turn them into a live performance that is scheduled for the conclusion of the semester.
"I'm really here to empower the students to find their own way to tell a story," Delgado explained. "The story they tell might include text, but it could be spoken word or a song, with music or visuals incorporated into it. It's really about unlocking their imagination and their hearts to figure out, first of all, what the story is they want to tell and what we can experiment with in the classroom to make it come alive."
In this way, students will experience the type of performance art generated by Collaboraction, the Chicago social justice theater company of which Delgado is a founding ensemble member. Artists who are part of Collaboraction are guided in writing personal stories and performing what they have created before live audiences, Delgado explained.
"I really believe in the power of story to connect people, to open their minds and broaden their ideas about what a person is inside and not necessarily judge them for what they look like on the outside or based on depictions in the news, media and pop culture," she said.
Delgado was invited to serve as Lund-Gill Chair after teaching a course in playwriting at Dominican University during the spring 2021 semester.
"I had such a great time getting to work with a bunch of Dominican students and it had a special meaning for me," she said. "I'm a Latina and I was just so honestly inspired and excited to show up to class every day because there is such a large Latine population. It was just so cool watching the students create all this amazing content."
An actor who has appeared on the Chicago and New York theater stage and in television shows like "Chicago P.D.," "Empire" and "Law and Order: Special Victims Unit," Delgado said she turned to writing after becoming a mother.
"Something inside of me switched," she shared. "I found myself at a different chapter in my life and I had ideas for plays, for characters I'd never played before. So I decided to start writing."
Delgado's best known stage work is La Havana Madrid, a play she also starred in, which is based on a largely forgotten 1960s Lakeview neighborhood nightclub of the same name. The play was inspired by real-life stories of the Colombian, Cuban and Puerto Rican immigrants who gathered there for nights of live Latin music.
La Havana Madrid, which features a live band performing on stage, debuted in April 2017 at the Steppenwolf Theatre. Sold-out shows at the Goodman Theatre in 2017 and 2019 followed.
Delgado performed selections from the play during an online Dominican University event in March 2021 in celebration of Women's History Month.
Delgado also penned the play Hundreds and Hundreds of Stars, a story of the immigrant experience. On May 1, she will present The Sandra Delgado Experience, a live performance that she calls a "fusion of music and storytelling" at Joe's on Weed Street in Chicago.
She is currently developing a musical called The Boys and the Nuns, which looks at the true story how LGBTQ+ activists formed an unlikely partnership with an order of Catholic nuns in an effort to pass human rights legislation in Chicago during the 1980s.
While at Dominican this fall, Delgado hopes to leave her students with the knowledge that their voices are essential and their own stories matter.
"It's so important to see a person's story come to life," she said.
Named for former Dominican University President Sister Candida Lund, OP, and former English professor Sister Cyrille Gill, OP, the Lund-Gill Chair is selected to teach a course at Dominican that addresses themes and issues at the heart of liberal arts and sciences.
Previous Lund-Gill Chairs have included award-winning Guatemalan-American filmmaker Luis Argueta; acclaimed poet and author Ana Castillo; businessman and politician Christopher Kennedy; Stephen Kinzer, an award-winning Boston Globe and New York Times journalist; and Nobel Prize-winning physicist Leon Lederman.
(Photo courtesy of Sandra Delgado).