Bachelor of Applied Science in Informatics
Complete your bachelor's degree and prepare for leadership in today's data-driven world. Designed for those with an associate degree, this program will equip you for success and mobility in a broad range of exciting technology careers.
Explore the human side of information technology
In this innovative major, you'll examine the rapidly changing ways people and organizations employ technologies to find, create and deploy information—an indispensable resource to individuals and society. You'll learn how people use technology to solve real-world problems. You'll study computer programming, data science, database management, and information privacy and security. You'll explore the subtleties of project management and learn to lead in today's information-driven workplace. This powerful, relevant major will prepare you to help the organizations of today and tomorrow manage information effectively and turn data into an invaluable asset.
Finish what you started—at Dominican
The BAS in Informatics is designed for students who have completed an associate of applied science, particularly in areas such as IT security, web development and computer information systems, among others. Whether you have just finished a community college program or are already in the workforce and seeking to enhance your credentials, this program will allow you to transfer seamlessly and complete your bachelor's in two years. At Dominican, you'll develop your leadership potential, along with excellent communication, critical thinking and project management skills. The outcome: higher earnings, expanded career options and a path to further education at the graduate level.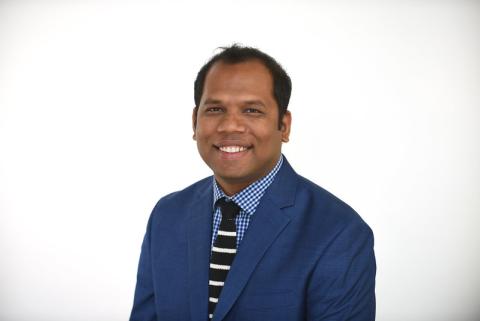 Hassan Zamir
Director, Informatics, School of Information Studies
"You don't need to be a big 'techie' to study informatics. You just need to see the value of helping people use technology to connect effectively with the information they need. If you're
just a little bit 'techie' and also smart, curious and creative, then this major is for you."
A Dynamic Format
As an informatics major, you'll learn in a flexible, hybrid course format. It combines the personal interaction of small classes with the easy access and rapid response of online learning. You'll learn to manage projects, work collaboratively in teams, think critically about the ways people access and use technology, and explain how ethical problems, legal concerns and social issues are affected by information technology. You'll be fully prepared for a career in high demand today.
Choose a Specialty
As you select your electives, you can create your own learning plan or choose to specialize in one of five high-demand areas:
Cybersecurity
Health Informatics
Organizational Informatics
Educational Informatics
Community Informatics
Rooted in experiential learning
Hands-on experience is built into our informatics curriculum. Our internships, research and capstone experiences draw imaginatively on Chicago's outstanding technological, educational,  cultural and corporate resources. You'll identify data problems in actual workplaces and develop effective ways to solve them. You'll go beyond the purely technical, developing an understanding of the ethical issues and policy implications associated with technology in society.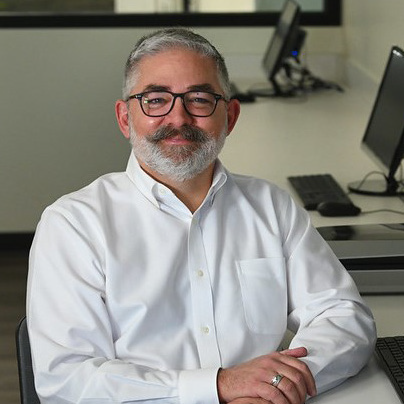 Don Hamerly
Director, School of Information Studies
"We have a 90-year tradition of inspiring learners and producing leaders who understand that access to information is essential to success and a basic human right. At the iSchool, you'll gain not only knowledge and skills but also a deep understanding of the ethics of information and technology."