In the News: Philosophy Professor Examines the 'Beautiful Pessimism' of Jimmy Buffett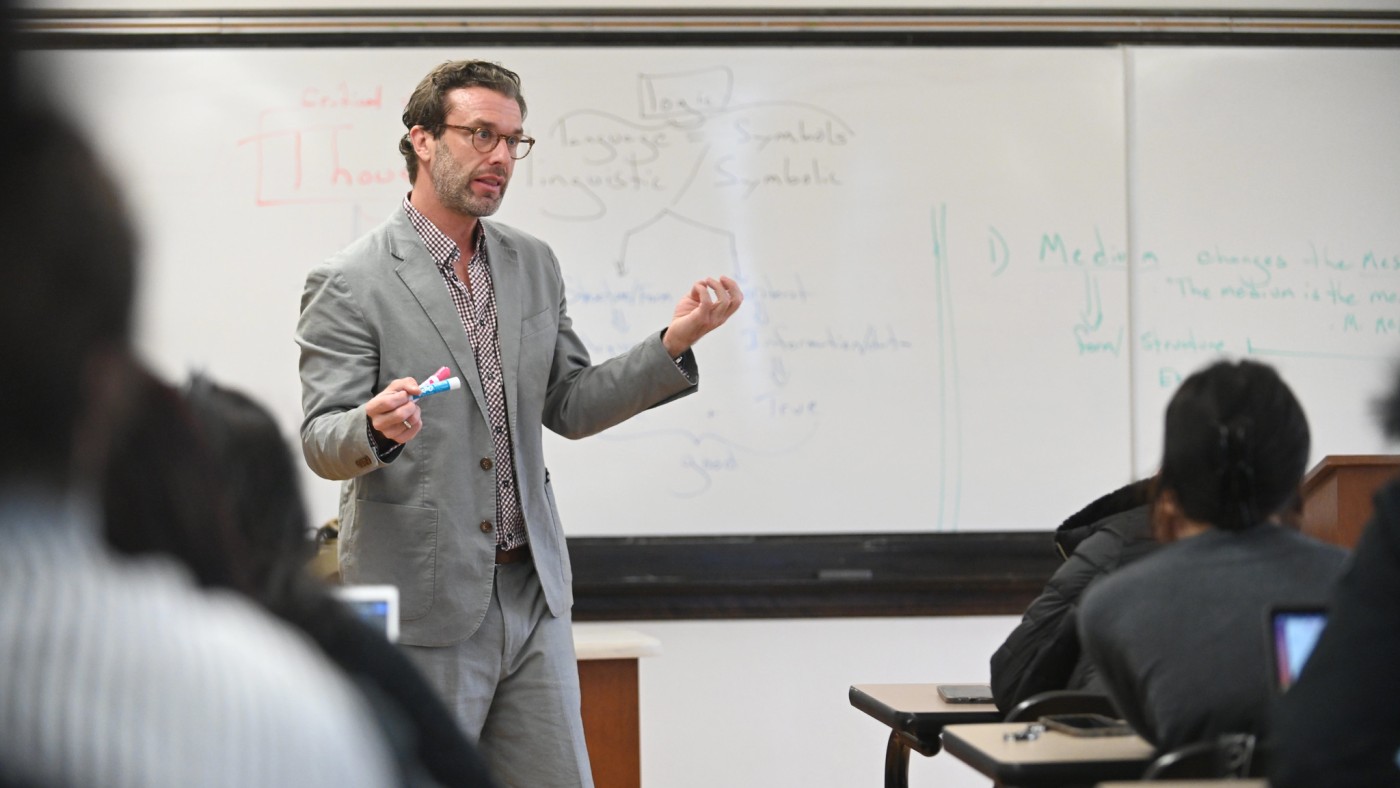 Dr. Drew M. Dalton, professor of philosophy, authored a thoughtful piece on the escapism behind the music of singer-songwriter Jimmy Buffett, who died Sept. 1.
"The Beautiful Pessimism at the Heart of Jimmy Buffett's Music" was published Sept. 8 by TheConversation.com, a news site featuring articles written by academic experts. The article has since appeared in a number of additional publications, including Fortune, Yahoo News, and San Francisco Chronicle.
The piece is a philosophical exploration of the "hidden pessimism" that underlies the "optimistic pleasure-seeking" on the surface of Buffett's songs.
"His songs acknowledge what everyone already knows to be true: that life can be excruciatingly painful and is often too much to bear, but that one must nevertheless find a way to move on," Dalton writes. "It is this pessimistic subtext to Buffett's escapism that made it so achingly irresistible."
Read the piece in its entirety at TheConversation.com.
Dalton, who became a fan of Buffett in the 1980s, published a story on the singer-songwriter about 15 years ago. It was this piece that piqued the interest of TheConversation.com and led to a request that Dalton write a philosophically-oriented obituary for Buffett, he said.
"Tin Cup Chalice" from the 1974 album A1A is Dalton's favorite Buffett song, he said.
"It perfectly encapsulates everything that is both melancholic and celebratory in Buffett's music," he explained.