Masses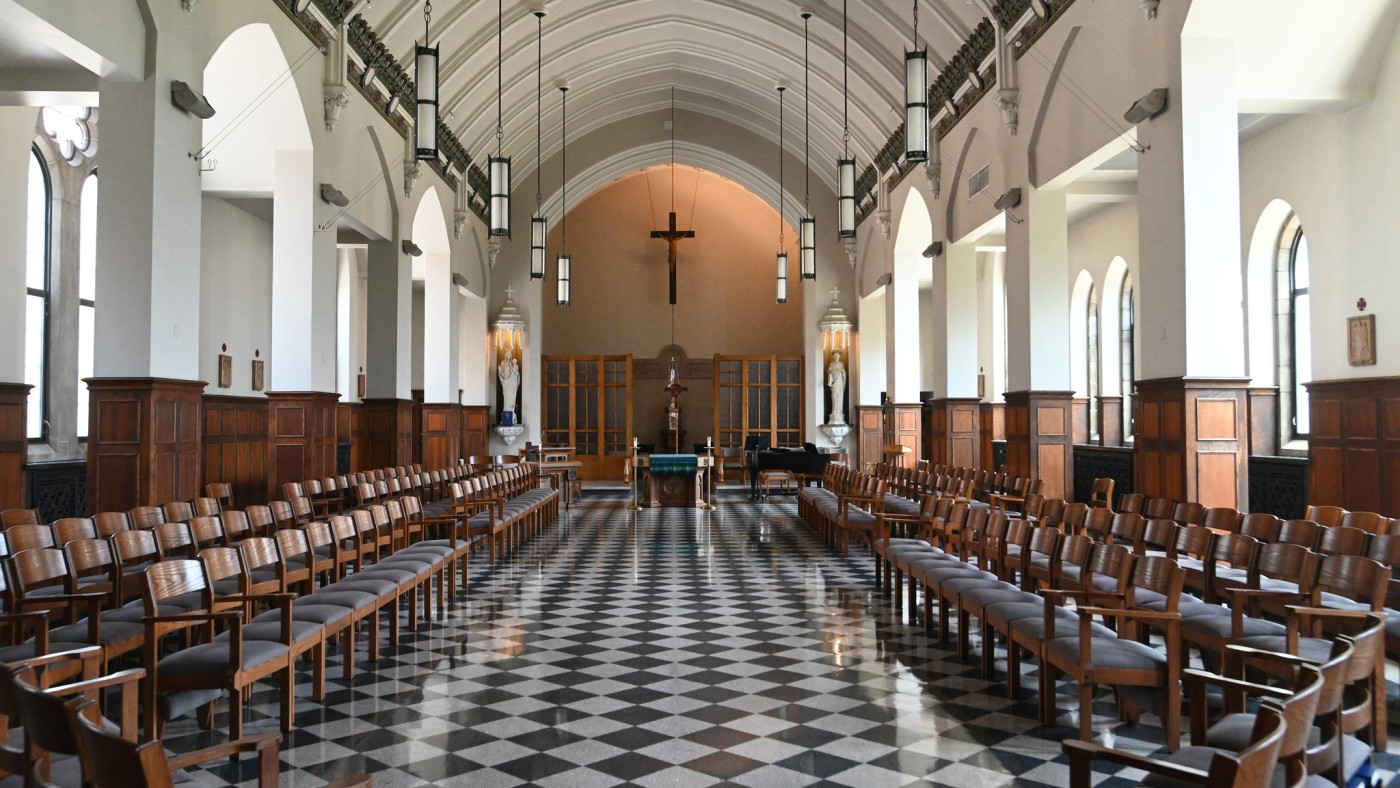 Sunday, November 7, 2021 at 11:00 a.m.
Dominican University's annual Memorial Mass was held virtually on Sunday, November 7. While there was no general in-person celebration of the Mass, University Ministry and the Office of Alumnae/i Relations invite you to watch the recorded live-stream.
We came together virtually to celebrate our Dominican heritage, the communion of Saints, and all those who have gone before us. Please feel free to submit names to the Book of Remembrance via email at alumni@dom.edu. The Book of Remembrance will be placed on the altar in Rosary Chapel. 
If you would like to make a gift in memory of a loved one, please visit dom.edu/massgiving.