Dominican Expands Partnership with TheDream.US to Assist Undocumented Students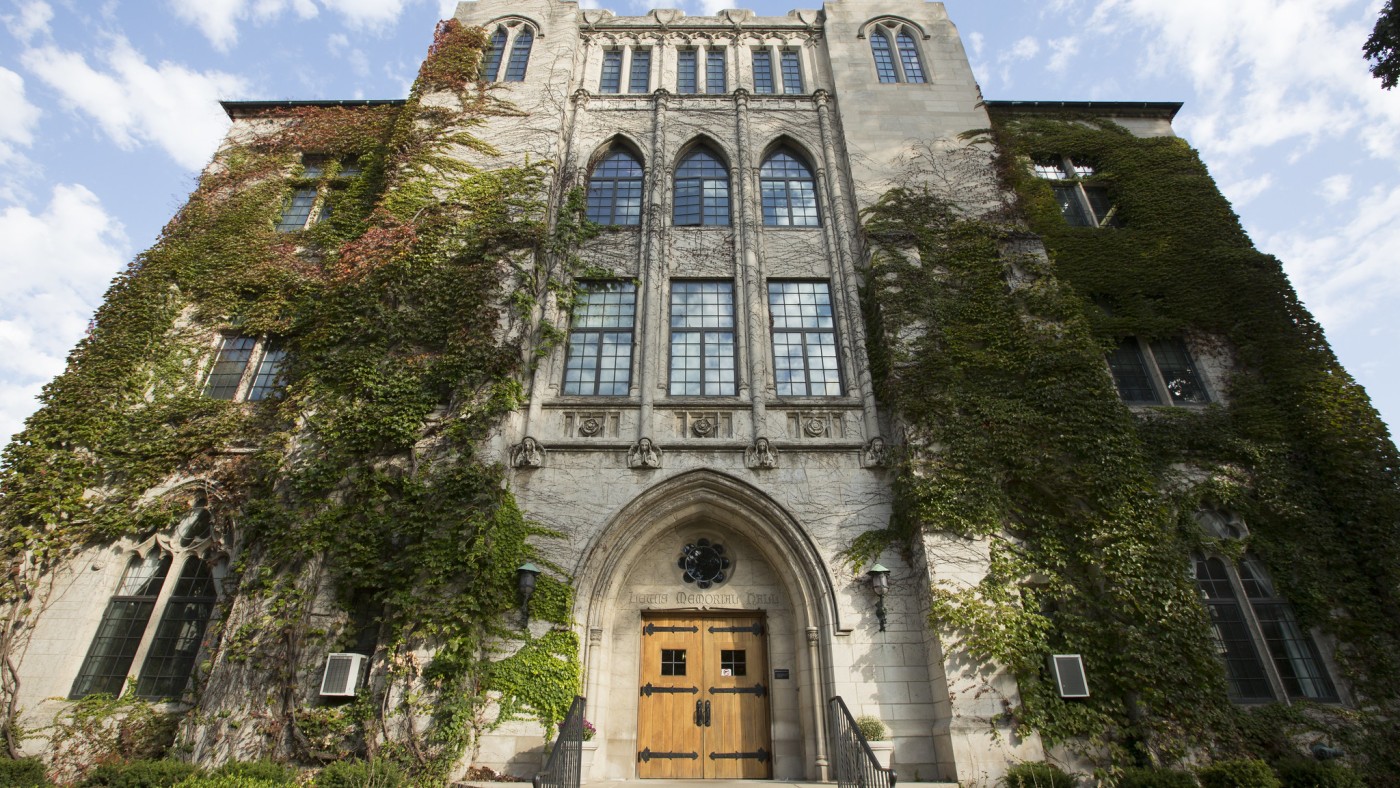 An expanded partnership with a national organization that provides scholarships to undocumented students who came to the United States as children is expected to draw more than 20 out-of-state applicants to Dominican University next fall.
Dominican is now one of five universities around the country to accept recipients of Opportunity Scholarships from TheDream.US, an organization that offers financial support to undocumented youth — collectively referred to as Dreamers — who wish to pursue higher education, but cannot access federal or state financial aid, or face higher, out-of-state tuition rates based on their immigration status.
The Opportunity Scholarship was created for students who live in 20 states that deny in-state tuition rates to undocumented immigrants or, in some cases, block their admission to public institutions of higher learning. Referred to by TheDream.US as "locked-out" states, they include neighboring Indiana, Iowa, Missouri and Wisconsin.
The Opportunity Scholarship provides a student with $20,000 per year in tuition, with Dominican University covering the remaining cost, said Genaro Balcazar, the university's vice president for enrollment management and marketing.
The first cohort of Opportunity Scholarship students will attend Dominican beginning in the fall of 2022.
"We have 24 students that have indicated they are interested in enrolling at Dominican," Balcazar said.
Dominican University has partnered with TheDream.US since the 2015-16 academic year, accepting recipients of the organization's National Scholarship Award and providing additional financial assistance to them.
Dominican is one of more than 70 partner colleges in the country to accept National Scholarship Award recipients from TheDream.US. The National Scholarship is for students in states without lockout restrictions.
"What this offers the university is an opportunity for us to live our mission, and our mission has always been to provide access, historically, to children of immigrants," Balcazar said. "We do that through programs like TheDream.US and helping to fund and support students who don't have the access to quality higher education."
With only four partner colleges in the United States accepting students with Opportunity Scholarships, TheDream.US "wanted to expand our geographic offering, especially for students who live in locked-out states in the Midwest," said Gaby Pacheco, director of advocacy, development and communications for TheDream.US.
"Dominican has been a long and trusted partner of TheDream.US in serving undocumented students in the greater Chicago area," said Candy Marshall, president of TheDream.US.
"Dominican has served over 160 Chicago Dreamers. Thus, it was a natural choice for our Opportunity Scholars. Dominican graciously and generously agreed to step in to help serve these students."
"It's really great that TheDream has recognized the work we have done with this population," Balcazar said. "They have other partners in the Midwest they could have asked to participate in this program, but they asked us because they know we support these students really well and these students thrive here."
Since the fall of 2015, a total of 161 students with TheDream.US National Scholarships have enrolled at Dominican, with the highest number — 41 — enrolling during the 2020-21 school year.
The majority — 91% — are Hispanic and 76% are female.
The average ACT score of TheDream.US students at Dominican is 23.86 compared with 21.80 for all students. Retention rates for TheDream.US students are also higher each year than the university's new student population as a whole.
Adding Opportunity Scholarship recipients helps Dominican further diversify its enrollment and draw in more out-of-state students who will create a community in the university's residence halls, Balcazar said.
"For the student, it provides the opportunity to join a community of learners that is keen on supporting their needs academically," he added.
Scholarship applications for the 2022-23 school year are now closed. Scholarships for the following year will open on Nov. 1, according to TheDream.US.