New National Science Foundation Grant Aims to Help Students Complete STEM Degrees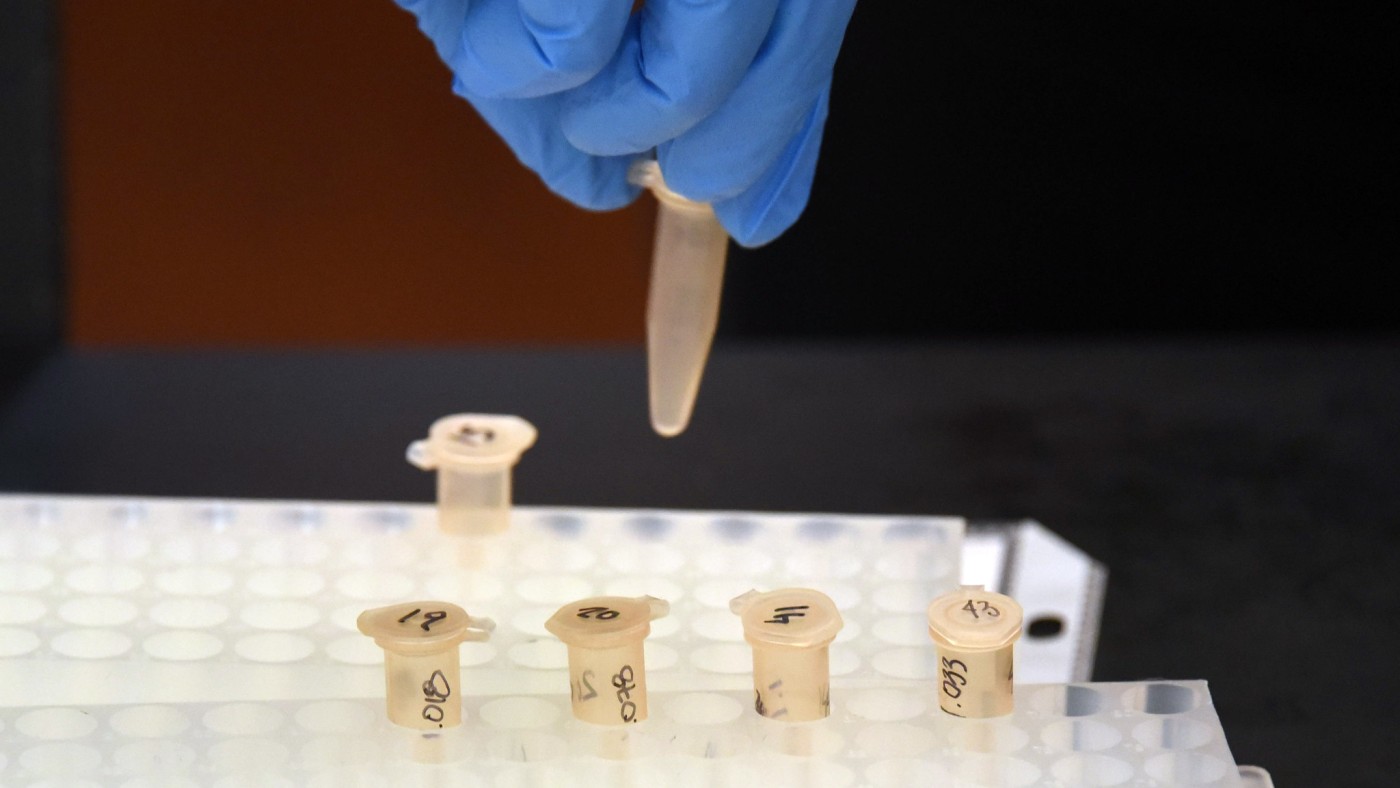 A new scholarship aims to provide more than just financial help to Dominican University students in STEM majors.
Thanks to a recently awarded grant from the National Science Foundation's Scholarships in Science, Technology, Engineering and Mathematics (S-STEM) program, 16 future Dominican students from low-income families majoring in biology, biology-chemistry or chemistry will be selected to each receive $31,250 in scholarships over a four-year period.
They will be enrolled in a program that includes not only academic opportunities, but mentoring, peer leadership, interventions and psychosocial support to better help them complete their studies and graduate with a science-focused degree.
The first eight STEM scholarships will be awarded to students who are accepted as freshmen in the fall of 2023, with the remaining eight entering the university in fall 2024.
The goal of the program is to encourage students with financial needs to complete a science degree while the effectiveness of intervention and psychosocial support offered to those students is evaluated by members of the psychology department.
Two of the primary challenges that students face as they embark on a STEM path in college are course difficulty and financial constraints, said Scott Kreher, chair of Dominican University's Biology Department.
The NSF scholarship program aims to address both, said Kreher, who applied for the National Science Foundation grant with psychology professors Tracy Caldwell and Persis Driver.
"A lot of students have trouble in the first-level courses into a STEM major," he explained. "If they struggle with that, it can be discouraging and they don't persist with the STEM degree.
"There is also some research that suggests people don't persist because of a combination of psychosocial factors too," Kreher added. "You not only need academic support, but you need people to see themselves as belonging and being scientists."
For Kreher and Caldwell, one the keys to academic success is helping students exploring scientific fields to identify as scientists early on.
"In our ideal world, students will identify themselves as scientists, be engaged, perform well and become scientists in Chicagoland," Caldwell said. "We would love to enrich the science community here at home."
To enhance students' sense of belonging in STEM, the program will use peer leaders who will share their own academic experiences, including setbacks and failures, Caldwell said.
"The idea is that you want to normalize failure to clarify that failure is typically temporary," she explained. "It's an expected part of the college experience and it's surmountable."
The scholarship recipients will be asked to keep "metacognitive diaries," in which they document their experiences in the program and how their identity has changed over time.
The S-STEM grant awarded to Dominican totals $750,000, with $500,000 going to student scholarships. The remaining $250,000 will be used for academic support and intervention, as well as to provide each student with a $3,000 stipend to be used on a research project, internship or other learning opportunity, Kreher said.
Supporting students in their work toward a career in science, medicine or other STEM field is critical to success across a wide range of the population, Kreher indicated.
"I think it's important that we have a diverse scientific workforce, and that has a lot of meanings," he said.
"It's not just gender diversity or racial and ethnic diversity, but class diversity too," Kreher added. "It's becoming more and more challenging for people from low-income families to enter professions like medicine or other types of STEM professions. It's important to support students from multiple facets to complete STEM degrees."
Other programs at Dominican University have also been created with a focus on STEM success.
The NSF STEM Success Project was created through a five-year, $1.5 million National Science Foundation grant from the Improving Undergraduate STEM Education: Hispanic-Serving Institutions Program. The project aims to improve STEM student achievement from the first to second year of study while providing students access to academic and nonacademic support.
Dominican is also a member of the Promotion of Underrepresented Minorities in Academic STEM Alliance, which works to strengthen minority student success in STEM through mentoring programs and research opportunities.
The PUMA-STEM Alliance is funded by a $1.5 million, 5-year grant from the National Science Foundation through the Louis Stokes Alliances for Minority Participation program.